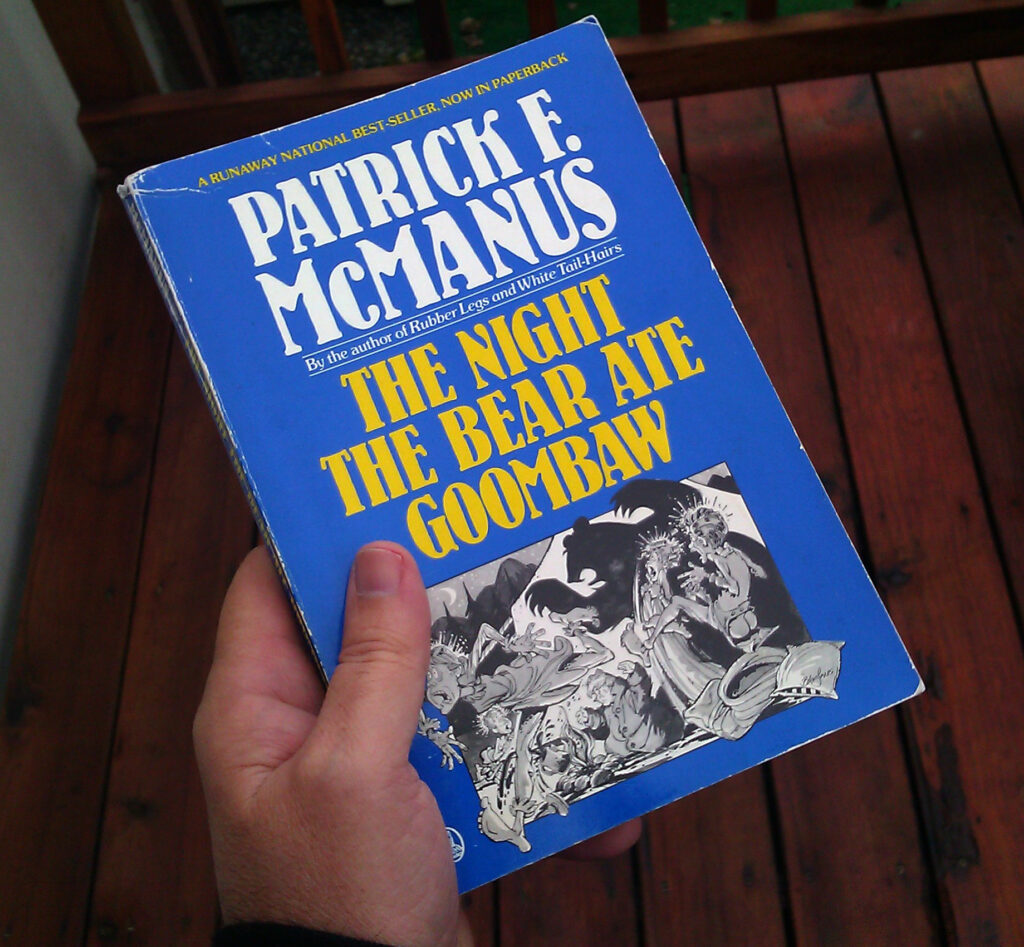 You Never Forget Your First Love
I remember the first McManus story I read. I was 30 years old (I don't remember those first 30 years as being particularly boring, but without Patrick McManus what a dismal time it must have been). I was at a family reunion and my older brother handed me a book and said, "Here, you need to read this."
The story was "The Night the Bear Ate Goombaw." I was immediately struck with Pat's dry, understated style. He made it seem so easy. I had never read a story that made me laugh so much.
As hysterical as his stories are when you're reading them to yourself, to get the full effect you need to read them aloud, or listen to them being read. Those who know me know how much I love to read aloud. In my high-school years our family didn't have a television so I would read out loud every night for our entertainment. I wish I had known about McManus back then.
Later that afternoon when the family was all together I read "The Night the Bear Ate Goombaw" to everyone, as well as "A Really Fine Blizzard" and "Getting it in the Ear." It seems like I can only read a few out loud at a time 'cause I'm exhausted from laughing.
In the comments below tell us about your first McManus story. How old were you? How did you discover him?